This is the time of year when it is customary to look back and reflect on all the exciting things that happened throughout the year in spaceflight and space science.
This year saw some of the biggest and most exciting launches that most of us will be able to remember. We also witnessed many novel and exciting science missions generate results for us to admire and applaud.
So, each year, the Everyday Astronaut community picks its favorite moments in space history that occurred during that year, and reviews them before picking just one to receive the Astro Award trophy for the year. This is based on not just scientific significance, but also cultural impact – and simply what seems to give the most happiness.
There were many launches, flights, and mission events to choose from this year. This is meant to be a fun celebration, first and foremost. Please don't be disappointed if the mission that mattered the most to you is not listed here.
Space Facts of 2022
In 2022, we saw the most orbital launches in a single calendar year, ever. There were 186 orbital launch attempts, with 178 of them ending successfully. This is an increase from 2021, when there were 168 orbital launch attempts, with 134 of them completing with success.
Another unusual item which was made public at the end of the year was that the crew selection for Yuzaku Maezawa's "dearMoon" mission was announced – and that Tim Dodd (the Everyday Astronaut) is one of the selected crew. However, this article is about real achievements made in 2022, as well as noting those we have lost whose contribution to space history made a significant impact, so let's continue "on topic".
To Those We Lost
Let us acknowledge and remember those people who left us in 2022. We only have so much time in the video on which this article is based, so once again, please don't be disappointed if your favorite individual isn't listed here.
| | | |
| --- | --- | --- |
| Eugene Parker | June 10, 1927 – March 15, 2022 | Solar and Plasma Physicist |
| Jim McDivitt | June 10, 1929 – October 13, 2022 | Astronaut (Gemini 4, Apollo 9) |
| Valeri Polyakov | 1942 – September 7, 2022 | Cosmonaut (Soyuz TM-6, Soyuz TM-7, Soyuz TM-18, Soyuz TM-20, Soyuz T-10, Mir EO-4, Mir) |
| Don Lind | May 18, 1930 – August 30, 2022 | Astronaut (Skylab Rescue, STS-51-B) |
| Bjarni Tryggvason | September 21, 1945 – April 5, 2022 | Astronaut (STS-85) |
| Maarten Schmidt | 28 December 1929 – 17 September 2022 | Astronomer who identified and measured quasars |
| Frank Drake | May 28, 1930 – September 2, 2022 | Astrophysicist and astrobiologist |
| Mirosław Hermaszewski | 15 September 1941 – 12 December 2022 | Cosmonaut (Soyuz 30, Salyut 6) |
| Valery Ryumin | 16 August 1939 – 6 June 2022 | Cosmonaut (Soyuz 25) |
| Joseph Kittinger | July 27, 1928 – December 9, 2022 | Test pilot, spacesuit tester, skydive record holder for 50+ years |
This year, we also saw the end of several flights or missions (even if data results will continue to be analyzed in future):
Although it is sad to see some of these missions come to an end, every one of them exceeded their objectives, expectations, or lifespans by far. Some produced awesome science throughout their active mission timeline. The one exception here is DART, whose spacecraft died at the moment when it impacted the asteroid Dimorphous, exactly as planned.
Honorable Mentions
These are the missions, flights, or spacecraft that didn't make the final short list for the Astro Awards, but still deserve to be mentioned in an annual wrap up of "2022 in spaceflight".
Chinese Spaceflight
This has been a big year for spaceflight in China. One of the biggest milestones has been the completion of the Tiangong modular space station. In 2021, we saw the launch of the first module, Tianhe, and saw the station become operational with its first crew onboard.
Now, at the end of 2022, we have seen the remaining two modules of the station's planned configuration, the Wentian and Mengtian modules. The station now has five robotic arms in place. By the end of the year, a total of 4 crewed spacecraft have visited the station, all of them successful (4th crew still onboard the station at time of writing this article).
In general, China has had an impressive year. Including both national and private launches, they have conducted 64 orbital launch attempts, with only two failures. Despite those failures, this is still an impressive record, which most other nations would be proud to achieve.
SpaceX Activities
SpaceX has rounded out the year with no less than 61 orbital launches, all of which were successful. Even more impressive still is that they achieved a 100% success rate for planned landing and recovery attempts.
Three boosters were expended this year, however, each of these was done on purpose – either for performance reasons or for end-of-life fleet logistics considerations. This degree of launch and landing operational success is simply astonishing.
Considering that SpaceX, a private company, launched almost as many missions as the entire country of China, and that approximately 2/3 of the Chinese launches fall into the class of "small sat" missions, SpaceX has surely dominated the space launch industry in 2022.
SpaceX has also hit another company milestone, by generating more thrust on a single vehicle than they have ever managed before, on the Starship B7 Super Heavy booster. However briefly, they had 14 of the 33 Raptor engines on board of B7 all firing at the same time.
If those 14 engines were operating at 70% of nominal rated thrust or higher, then they will have produced more thrust than all three cores of the Falcon Heavy rocket. It will be an incredible sight once all 33 engines are fired at the same time.
X-37B
2022 saw the return to Earth of Boeing's top secret X37-B space plane, operated by the United States Space Force. This vehicle has been in orbit continuously for 908 days – a record for a recoverable vehicle. Since there is virtually no public information available regarding its mission details, we can't say much more, other than that this was definitely an impressive feat.
Perseverance And Ingenuity
On Mars, the Perseverance rover has continued to make substantial progress traveling around Jezero crater on Mars, collecting samples, and even dropping one or two onto the surface for later return missions to retrieve.
Meanwhile, the Ingenuity helicopter, which Perseverance brought to the Martian surface, has flown an additional 19 times in 2022. This adds to the previous flights to make a running total of 37 flights at the time of writing this article. The total distance flown now stands at 7.58 km (4.71 miles). In 2022 alone, Ingenuity has flown a total of 3.76 km (2.33 miles), with the longest single flight spanning 704 m (2310 feet). Congratulations to all at the Jet Propulsion Laboratory.
New Orbital Rockets
2022 has ushered in several new rockets that made it to orbit. Some of these are novel variations on preexisting rockets, and as a result they are listed here as honorable mentions rather than as contenders for an Astro Award.
ESA's Vega-C rocket (using solid propellants for its first stages) reached orbit on July 13. We also saw two more solid propellant-based rockets from China reach orbit, these being the Jielong 3 and the Zhonque-1 (ZK-1).
China also launched their Long March 6A, which is the first Chinese rocket to feature solid rocket side boosters. 2022 was starting to look like the year of solid rocket motors on new rockets – until Russia launched its Angara 1.2 successfully.
New Event Horizon Telescope Discoveries
Back in 2019, we witnessed the first recorded image of a black hole, produced by the Event Horizon Telescope (a world-wide collaboration between multiple physical radio telescopes).
In 2022, the EHT team has published images of Sagittarius A*, the super-massive back hole at the center of our Milky Way galaxy. Considering its compact size, and distance of 27,000 light years from Earth, this is the equivalent of taking a picture of a doughnut on the Moon from Earth.
All-Commercial Mission To The ISS
Finally, in this section, we recognize the first wholly commercially operated and crewed flight to the International Space Station with Axiom-1. This flight used a Crew Dragon spacecraft to take a crew of four to the ISS and back.
None of the crew onboard were provided through NASA, Roscocmos, ESA, JAXA or the CSA. None was even on the payroll of SpaceX either. This mission bears comparison with Inspiration-4 in 2021. However, Ax-1 was able to dock with the ISS with the agreement of NASA and Roscosmos, whereas Inspiration-4 did not attempt this.
We should note that the crew commander for Ax-1 was a professional astronaut (as NASA requires for missions to the ISS). Michael López-Alegría has flown to orbit four times before, and has conducted 10 spacewalks. However, he retired from NASA several years ago and flew on this mission as a private citizen.
The Ax-1 mission was intended for 10 days in orbit, with eight of them docked at the ISS. However bad weather conditions at the planned site for splashdown led to the mission being extended to 15 days at the ISS.
This mission may not be particularly groundbreaking in terms of new technical achievements or setting records. However, it does indicate the continuing gradual normalization of commercial crewed space vehicles flying in tandem with national space programs.
The 2022 Astro Award Winners
Having considered the honorable mentions for 2022, let us now turn our attention to missions or events that do deserve an award for accomplishments in this calendar year.
Starliner OFT-2
Boeing's CST-100 Starliner spacecraft is one of the two vehicles selected by NASA to fly crew to and from the ISS under the Commercial Crew program. Both SpaceX and Boeing conducted uncrewed demonstration flights in 2019. Unfortunately Boeing's flight encountered some problems, some of which were serious enough to prevent docking with the ISS.
Boeing agreed to fund a repeat flight of the uncrewed demonstration, following work to remedy a significant number of corrective actions identified by NASA. These actions took time to address, and so the re-flight did not take place until 2022.
On May 19, we finally saw a Starliner take to the skies again for OFT-2 on top of an Atlas V N22 rocket from SLC-41 at Cape Canaveral Space Force Station. On this occasion, the vehicle was approved for docking with the ISS. This docking was successful one day after launch, using NASA's own docking system on the Starliner, as opposed to an independent implementation of the docking standard that SpaceX developed for their Crew Dragon.
The Starliner vehicle remained docked to the station for five days, following which it undocked on May 25th, and made the necessary burns to return to Earth.
Following the deorbit burn, the Starliner capsule separated from its service module and began reentry to the Earth's atmosphere. Once it was traveling slowly enough, the parachutes deployed as expected, and the vehicle made a soft landing at the White Sands Space Harbor in New Mexico. This brought a successful test flight to its end.
This mission should now bring Boeing and NASA closer to entrusting human crew to fly on the upcoming Crew Test Flight. This flight should take place in the first half of 2023. We look forward to seeing another crew-rated spacecraft in service soon.
Firefly Alpha
On the subject of successful second attempts, Firefly Aerospace joined the orbital rocket club this year with a beautiful launch of their Alpha rocket. This second launch of Alpha was delayed three times, twice due to weather and once due to a misbehaving helium valve. On October 1st, however, at 07:01 UTC (00:01 PDT), the 30 m tall all-carbon fiber rocket leapt off the SLC-2 launch pad at Vandenberg Space Force Base in California.
The rocket, carrying about 35 kg (77 lb) worth of satellite payloads, flew in a somewhat retrograde direction (against the rotational direction of the Earth), at an inclination of 137 degrees. This was done for several safety-related reasons.
The payloads were placed into orbit, leading to the result that Alpha can claim to have had a successful flight in general. This is despite the fact that the orbit achieved was 210 km x 270 km, which was somewhat lower than the planned 300 km circular orbit. Nevertheless, this was considered to be a successful launch to orbit, exercising all planned flight regimes, including a restart of the upper stage's Lightning engine.
With this mission, Firefly's Alpha joins a small list of privately funded rockets designed from a clean sheet that have made it to orbit on the second attempt. Other companies on this list include Rocket Lab with their Electron rocket, and Virgin Orbit with their LauncherOne, each of which achieved orbit on their second flight. (Astra's Rocket 3 and SpaceX' Falcon 1 made it to orbit on their fourth flights. Orbital Sciences Corporation, now owned by Northrop Grumman, actually made it to orbit on the first flight of their air-launched Pegasus rocket in 1990, but this was based on a Minotaur C missile and was not a clean sheet design.)
Alpha becomes the first rocket that has made use of the tap-off combustion cycle in order to achieve orbit. If you are not familiar with the tap-off cycle, or engine cycles in general, we recommend viewing this video from Everyday Astronaut on how to power a rocket engine. This video and article explains each of the main rocket cycle types, with animated illustrations.
Alpha is also the largest all-carbon composite, liquid-fueled rocket to fly (to date). Comparing it with Rocket Lab's Electron (also carbon composite), it is about twice the size and around four times more capable. Congratulations to Firefly on their achievement this year.
Danuri
South Korea has officially become one of only seven nations or space agencies to have delivered a spacecraft to the Moon. Their spacecraft was named Korea Pathfinder Lunar Orbiter, or KPLO, also just called Danuri.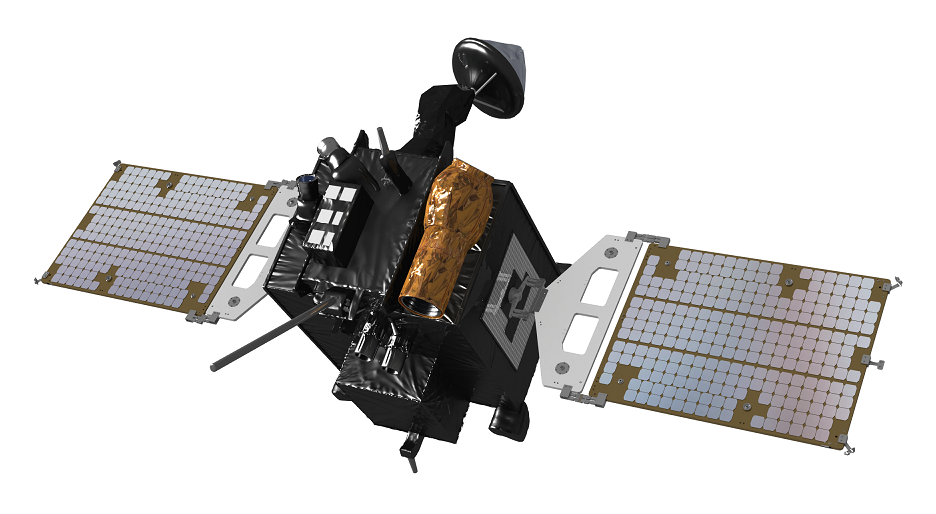 This is a spacecraft with a mass of 678 kg (1,495 lb), which launched on board of a Falcon 9 rocket on August 4th from SCL-40 at Cape Canaveral Space Force Station. The Falcon 9 upper stage was able to send the spacecraft to the Sun-Earth L1 Lagrange point, after which it had to perform five burns in order to be captured by the Moon's gravity.
The mission profile for the flight was very advanced, and yet it is the first step in the Korean Lunar Exploration Program. This program will include a second phase incorporating a lunar orbiter, lander, and lunar rover with a mass of 20 kg. These vehicles will all fly on a KSLV-2 (also know as Nuri) rocket. Nuri itself is the first home-grown orbital rocket developed by South Korea.
CAPSTONE
2022 has been a year for lunar missions. CAPSTONE (Cislunar Autonomous Positioning System Technology Operations and Navigation Experiment) is a "pathfinder" vehicle for NASA's Artemis program, being the first spacecraft to demonstrate the feasibility of the Near-Rectilinear HALO orbit, which is the orbit to be used by Artemis III and following flights.
The spacecraft was launched on an Electron rocket from Rocket Lab's second launch pad in New Zealand, LC-1B on the Mahia peninsula. This launch took place on June 28, 2022. Rocket Lab used an upgraded version of the Electron upper stage (or third stage) called Lunar Photon. This extends the capabilities of the existing Photon spacecraft, and was able to place CAPSTONE into a ballistic lunar transfer orbit. This is different from the Hohmann transfer obit seen more often on missions leaving Earth orbit. It takes significantly longer than the Hohmann transfer (which is the most efficient form of direct transfer).
A total of eight HyperCurie engine burns on the Lunar Photon were needed to raise the apogee (the highest point of orbit around the Earth) before CAPSTONE achieved this lunar ballistic transfer. These operations took place over six days. After this, after reaching the Moon's sphere of influence, it then had to make further burns in order to enter the NRHO orbit around the Moon.
During the long journey out towards the Moon, after a planned correction maneuver on September 8th, an issue arose that led to the spacecraft spinning. The degree of spin was sufficient that the onboard inertial reaction wheels were unable to compensate. It is thought that the issue was due to a stuck valve on one of the spacecraft's eight thrusters.
On October 7th, recovery commands were sent to CAPSTONE, which led to the spinning coming to an end and full 3-axis control of the spacecraft being regained. It entered its NRHO on November 14, 2022, an orbit of 1,600 km by around 70,000 km. This orbit takes about one week to complete.
Congratulations go to the teams at Advanced Space, Terran Orbital, Rocket Lab and NASA for delivering such a successful mission at an impressively low cost.
LOFTID
Another exciting technology demonstrator program took place towards the back end of the year. The Low-Earth Orbit Flight Test of an Inflatable Decelerator (or LOFTID) test vehicle hitched a ride alongside the JPSS-2 weather satellite onboard an Atlas V 401 rocket.
The flight took off from SLC-3E at Vandenberg Space Force Station on November 10th. After deployment of JPSS-2 (the primary payload for this flight), the Centaur upper stage did not release the LOFTID payload until after placing itself on a reentry path.
This means that both the Centaur upper stage and the LOFTID payload were both destined to burn up during reentry, unless further action was taken. Before being released from the Centaur stage, LOFTID inflated its huge heat shield, from a prelaunch configuration of around 1.3 m (4 feet) wide, to 6 meters (ft) wide. This was possible due to its construction from seven concentric inflatable rings, each made using braided synthetic fibers.
After separation from Centaur, the now-inflated LOFTID vehicle decelerated through the atmosphere and was able to dissipate much of the reentry heating. When temperatures and velocities were sufficiently low, a data recorder was ejected, containing all the vital reentry mission data. This recorder was expected to be found and retrieved even if the main vehicle was unable to be recovered from the ocean surface.
After only around two hours following the launch, the main LOFTID vehicle was able to deploy a parachute and splash down safely, being recovered by a waiting ship soon after.
The large surface areas of the heatshield, when inflated, creates a large amount of drag on the vehicle. This helps to recover potentially larger items from orbit, while at the same time being lighter and potentially safer than conventional heatshields.
Apart from Earth applications, this technology could be of great benefit to missions to Mars (either landers or orbiters), where the low density of Mars' atmosphere makes decelerating a vehicle using its own body shape much harder than here in Earth's atmosphere.
This technology is also of great interest to ULA, who intend to eventually recover and refly the BE-4 engines that will power the first stage of their new Vulcan rocket. Congratulations to the teams at NASA and ULA for showing us an exciting vision for future reusability and more adventurous missions to Mars.
DART
This mission, the Double Asteroid Redirection Test, launched on November 24, 2021, from SLC-4E at Vandenberg Space Force Base. The DART spacecraft, together with a CubeSat companion vehicle called LICIACube, traveled out from Earth towards a pair of asteroids named Didymos and Dimorphous.
LICIACube was the Italian space agency's (ASI) contribution to the mission. Designed, built and operated by Argotec located in Turin, Italy, the little Cubesat was released ten days before impact, photographed the aftermaths of the impact and transmitted those images back to Earth via the Deep Space Network.
Didymos orbits the Sun, in an elliptical orbit that passes close to the distance of Earth at perihelion (the closest point to the Sun) and extends out beyond the orbital distance of Mars at aphelion (the furthest point from the Sun). Dimorphous, however has an orbit around Didymos. That's right, one asteroid orbiting another asteroid.
Dimorphous' orbit around Didymos took 11 hours and 55 minutes. This orbital period can be measured very precisely from here on Earth, because it is possible to observe the transit when Dimorphous passes between Didymos and Earth.
This ability to measure the orbital period of Dimorphous so precisely helps to explain the reason for sending DART to this pair of asteroids. The purpose of DART was to test whether impacting an asteroid with a fast traveling mass (even an artificial satellite) could be an effective way to alter the asteroid's velocity – and therefore its orbit.
Because it is much easier to measure an orbit of an asteroid around another nearby asteroid than it is to measure an asteroid's orbit around the Sun, the Didymos-Dimorphous pair were an excellent choice for helping with this question. In particular, would an impact change the orbit of Dimorphous, or cause it to break apart into tiny pieces?
On approach to Dimorphous, and with just 10 days before impact, DART ejected its CubeSat payload, LICIACube, so that it could observe the impact from a safe distance. It could then transmit imagery and data back to Earth even after the impact. This was ideal given that the DART craft itself would cease transmission at the moment of impact.
During mission planning, the amount of change in Dimorphous' orbital period that would have led to the mission being called successful was 73 seconds. In fact, following the DART impact, the new orbital period was found to be 11 hours 23 minutes. This was a difference of 32 minutes, meaning that the actual change in orbital period was more than 25 times the design criteria for success.
This represents a huge and vital step in determining how nations and agencies should deal with any potential future asteroid that might be found to be on a collision course with Earth. Simply knowing that this is demonstrably possible, and not theory or conjecture, can give us all hope that with enough time and heavy lift capability, we as a species might stand a chance of preventing an extinction-level impact some day in the future.
Congratulations for this go to SpaceX for the launch, and the Italian Space Agency and NASA for showing us that this can be done.
Artemis I
By now, most of you will probably have heard of this mission, given all the coverage that was given in late November and early December to this flight. After years of delays, for one reason or another, NASA has now launched their most powerful rocket ever – the Space Launch System's (SLS) first flight as part of the Artemis program, or Artemis I.
After some aborted attempts at launch in August and September, which could have been considered wet dress rehearsals rather than realistic attempts at launch, the first SLS rocket took off on November 16th, at 06:47 UTC (01:47 EST). The launch took place from historic pad LC-39B at Kennedy Space Center. This pad was used to launch Apollo 10, the Saturn 1B flights to Skylab, the Apollo-Soyuz Test Project, and many Space Shuttle missions.
The flight of Artemis I sent its Orion spacecraft towards the Moon, where it made its way into a so-called distant retrograde orbit. This orbit marks the furthest that any spacecraft certified to carry crew has flown away from Earth, and then been recovered. (The Apollo 10 lunar module is further away, in orbit around the Sun, but has never been recovered.)
Together with Orion, there were also ten 6U Cubesats hitching a ride. One of those Cubesats on board was ArgoMoon, another small satellite by Argotec that took photos of both the Moon and Earth, after it had been deployed from the second stage.
In addition to this, the flight marked the longest duration that any crew-rated spacecraft has flown free i.e. not docked to another craft or station. This duration was 25 days, 10 hours, 53 minutes. At the time of launch, the SLS Block 1 became the world's most powerful operational rocket, surpassing the previous holder of this record, SpaceX' Falcon Heavy. Now, this may be overtaken in turn by SpaceX' Starship in 2023, but to date its Super Heavy booster has not yet flown.
Each element of the rocket and spacecraft performed extremely well. The SLS center core, the two solid rocket boosters, and the Interim Cryogenic Propulsion Stage (the upper stage) all performed just as planned. The Orion spacecraft, with its European Service Module, performed each of its scheduled maneuvers as expected, passing as close as 128 km (80 miles) from the surface of the Moon.
The most important test of the entire system was in fact the testing of the heat shield on the Orion spacecraft. This survived the extreme conditions experienced during atmospheric reentry at velocities that are encountered when returning from outside Earth's sphere of influence. Reentry (featuring a so-called "skip maneuver"), parachute deployment, splashdown, and recovery all proceeded without a hitch.
But why is this a big deal? Didn't we do this 50 years ago already? Well, this program and mission has now survived three US government administrations, three NASA Administrators, and numerous changes to the make up of the Houses of Congress. This is noteworthy on its own.
Beyond this, however, NASA needed this flight to be a success that could not be challenged. If Artemis I had failed in some way, it would have been extremely difficult to proceed on with the program. NASA has already signed several related contracts – with SpaceX to use Starship for the Human Landing System, for more lunar landers after Artemis III, and for new space suits for walking on the lunar surface. All of these contracts would have been at risk should Artemis I have not succeeded.
Luckily for those contract winners, and for us who love to see amazing images of the Moon with the Earth in the background, we can celebrate the mission's success. Congratulations to NASA, Boeing, Lockheed Martin, Northrop Grumman, ULA, and ESA for all of their contributions to this fantastic flight.
The James Webb Space Telescope
As many of you reading this will know, we did already give a special Astro Award to the James Webb Space Telescope last time, at the end of 2021. This was unusual at the time, since the telescope had not really done much in its own right, other than survive the launch. That award was more for the launch on Ariane 5, the precision of the orbital injection effectively doubling the lifespan of the spacecraft (due to propellant corrections that were not needed), and that everything had gone smoothly after years of waiting and billions of dollars spent on a payload with no spare or backup.
This time last year, all of the deployment steps needed for the telescope to become operational lay in the future. As a result, the launch was at the bottom of last year's list – whereas this year, we can now celebrate the James Webb Space Telescope becoming fully operational.
On January 24th, (one month after launch) the JWST made it to the Sun-Earth L2 Lagrange point, following that incredibly precise insertion burn. However, we all still had to wait for the instruments onboard the craft to cool down and for the primary mirror elements, sun shade, secondary mirror, and other moving elements to deploy successfully.
Once the craft had cooled down to -223 °C (with sensors as cold as -266 °C, only 7 K above absolute zero), and following alignment of the mirror elements, the engineers operating the instruments were ready to share the first full resolution images with the general public on July 11th – and it was worth the wait.
This telescope is so sensitive that it could detect photons of light emitted by the flashlight on your phone from Earth – if you and your phone were on the Moon, that is. Seeing heat in infra-red light, it could even make out the heat signature of a bumble bee on the Moon (subject to the bee being alive and in a normal Earth-environment container, of course).
The engineering involved in this photon counting of infra-red sources is ridiculous. If we were expecting to see one photon per second from some of the farthest stars, only about 25% of these might actually be detected in the sensors, and so we would see a single amplified blip of light from these stars only once per 4-5 seconds per star.
What is ridiculous about this, is that even the dust in just our own solar system emits five times that many photons (scattered from sunlight). The technology and science behind filtering out this noise may have significant bearing on future imaging, both terrestrial and in astronomy.
The initial images released in July caused a media storm at the time – pictures of the Southern Ring Nebula, Stephan's Quintet, the Carina Nebula, gravitational lensing around a black hole, and close up images of Titan and other bodies in our own solar system just two months ago.
Huge congratulations go to all the teams at NASA, Northrop Grumman, and Arianespace for giving us the most important instrument that should help assist us in enhancing our understanding of our Universe.
Conclusion
Looking at the list above, we should acknowledge that it is hard to choose between the last three Astro Award winners. Each is extremely impressive and important in its own way. Luckily for the recipients, maybe it doesn't matter, since NASA is the primary entity for each of the top three slots this year.
2022 was full of monumental events in spaceflight. However, there is always more to come, and perhaps 2023 will be an even more exciting year.
This is what the Astro Awards are all about – cheering on the engineers and scientists who make this all possible, who inspire us, who lose sleep over their projects, and who "dream big" as they teach us about the Universe.