Featured image credit: SpaceX
Launch Window
(Subject to change)

February 18, 2023 – 01:37:55 – 05:28:00 UTC
February 17, 2023 – 10:37:55 pm – February 18 – 01:28:00 am EST

Mission Name

Inmarsat I-6 F2

Launch Provider
(What rocket company is launching it?)

SpaceX

Customer
(Who's paying for this?)

Inmarsat

Rocket

Falcon 9 Block 5, B1077-3 (31 day turnaround)

Launch Location

SLC-40, Cape Canaveral Space Force Station, Florida, USA

Payload mass

5,470 kg (12,060 lb)

Where is the satellite going?

Geostationary Earth Orbit (GEO), somewhere over the Americas

Will they be attempting to recover the first stage?

Yes

Where will the first stage land?

It is intended to land on the "Just Read The Instructions" autonomous drone ship
Tug: Bob

Will they be attempting to recover the fairings?

The fairing halves will be recovered from the water by Bob

Are these fairings new?

TBD

How's the weather looking?

75% chance of launching

This will be the:

– 2nd launch of a hybrid Inmarsat satellite (with both L-band and Ka-band support)
– 267th Inmarsat satellite to launch
– 184th attempt at recovery of an orbital booster
– 205th Falcon 9 launch
– 140th Falcon 9 flight with a flight-proven booster
– 146th re-flight of a booster
– 12th re-flight of a booster in 2023
– 173rd booster landing
– 99th consecutive landing (a record)
– 12th launch for SpaceX in 2023
– 114th SpaceX launch from SLC-40
– 25th orbital launch attempt of 2023

Where to watch

Official livestream
What Does All This Mean?
Space Exploration Technologies, Inc. (SpaceX) is launching a communications satellite to Geostationary Earth Orbit (GEO) for Inmarsat, the leading satellite communications company. The flight is on board a Falcon 9 Block 5 rocket, the third flight for this booster, B1077. This satellite, I-6 F2, is the second of two in the I-6 series of satellites, and is the twin of I-6 F1 which flew on a Japanese H-IIA rocket in 2021. This satellite will operate in both the L-band and Ka-band.
What Is Inmarsat?
Inmarsat is a UK-based company which since the 1970s has launched and operated a set of geostationary communications satellites at a range of longitudes. These satellites provide various services for marine and airborne traffic.
The satellite network covers the majority of the globe, apart from very high latitudes, i.e. coverage is complete from 82° South to 82° North. Sorry, Antarctica!
Inmarsat is now a private company, but owes its roots to the International Maritime Satellite Organization (INMARSAT for short). INMARSAT was created through the United Nations. It was superseded in 1999 by the International Mobile Satellite Organization (IMSO), and at this time the operational part of the old organization was transferred to Inmarsat Ltd, based in London.
Services
Inmarsat provides support for, amongst other services:
voice telephone calls
low bandwidth communications on the Global Broadband Area Network (BGAN) via General Packet Radio Service (GPRS)
faster Internet access via Global Xpress (up to 50 Mbit/s)
FleetBroadband, a maritime service based on BGAN technology
SwiftBroadband, an aeronautical service also based on BGAN technology
Telephone devices supported by Inmarsat are all allocated a number with country code 870. Prior to December 2008, each global region had its own individual country code.
Flight MH-370
On March 8, 2014, Malaysian Airlines flight MH-370 disappeared during a flight from Kuala Lumpur to Beijing. Military radar systems of several countries tracked the flight for a period of time after communications from the aircraft ceased. However, once the military radars could no longer track the aircraft, all information as to its subsequent fate appeared to be lost.
However, the aircraft had on board a "Classic Aero" satellite data unit fitted, which continued to function for several more hours. Inmarsat data systems in London recorded "pings" (short handshake messages) between this unit and an Inmarsat satellite over the Indian Ocean Region (64° East). Inmarsat specialists looked at the encoded information in relation to these pings. This allowed them to conclude that the aircraft turned to the South and continued to fly onward for another 7 hours.
Because the satellite was flying in a "figure of 8" formation above the point on the equator at 64° East, very subtle differences in timing and frequency of these messages could be recorded. Analysis of these differences were used to prove that the aircraft was last airborne over the Southern Indian Ocean, near Australia.
What Is Falcon 9 Block 5?
The Falcon 9 Block 5 is SpaceX's partially reusable two-stage medium-lift launch vehicle. The vehicle consists of a reusable first stage, an expendable second stage, and, when in payload configuration, a pair of reusable fairing halves.
First Stage
The Falcon 9 first stage contains 9 Merlin 1D+ sea level engines. Each engine uses an open gas generator cycle and runs on RP-1 and liquid oxygen (LOx). Each engine produces 845 kN of thrust at sea level, with a specific impulse (ISP) of 285 seconds, and 934 kN in a vacuum with an ISP of 313 seconds. Due to the powerful nature of the engine, and the large amount of them, the Falcon 9 first stage is able to lose an engine right off the pad, or up to two later in flight, and be able to successfully place the payload into orbit.
The Merlin engines are ignited by triethylaluminum and triethylborane (TEA-TEB), which instantaneously burst into flames when mixed in the presence of oxygen. During static fire and launch the TEA-TEB is provided by the ground service equipment. However, as the Falcon 9 first stage is able to propulsively land, three of the Merlin engines (E1, E5, and E9) contain TEA-TEB canisters to relight for the boost back, reentry, and landing burns.
Second Stage
The Falcon 9 second stage is the only expendable part of the Falcon 9. It contains a singular MVacD engine that produces 992 kN of thrust and an ISP of 348 seconds. The second stage is capable of doing several burns, allowing the Falcon 9 to put payloads in several different orbits.
For missions with many burns and/or long coasts between burns, the second stage is able to be equipped with a mission extension package. When the second stage has this package it has a grey strip, which helps keep the RP-1 warm, an increased number of composite-overwrapped pressure vessels (COPVs) for pressurization control, and additional TEA-TEB.
Falcon 9 Booster
The booster supporting the Inmarsat mission is B1077-3; as the name implies, the booster has flown 2 previous times. This will change to B1077-4 upon successful landing.
| | | |
| --- | --- | --- |
| B1062's missions | Launch Date (UTC) | Turnaround Time (Days) |
| Crew-5 | October 5, 2022 | N/A |
| GPS III SV06 | January 18, 2023 | 105 days |
Following stage separation, the Falcon 9 will conduct two burns. These burns aim to softly touch down the booster on SpaceX's autonomous spaceport drone ship Just Read The Instructions.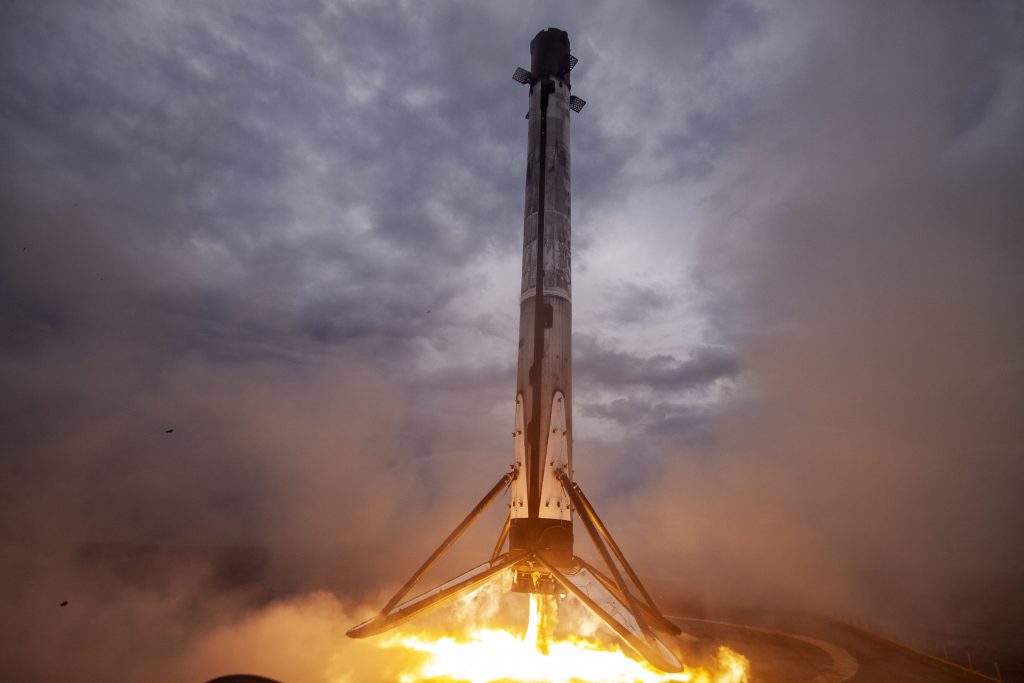 Falcon 9 Fairings
The Falcon 9's fairing consists of two dissimilar reusable halves. The first half (the half that faces away from the transport erector) is called the active half, and houses the pneumatics for the separation system. The other fairing half is called the passive half. As the name implies, this half plays a purely passive role in the fairing separation process, as it relies on the pneumatics from the active half.
Both fairing halves are equipped with cold gas thrusters and a parafoil which are used to softly touch down the fairing half in the ocean. SpaceX used to attempt to catch the fairing halves, however, at the end of 2020 this program was canceled due to safety risks and a low success rate. On this mission, SpaceX will attempt to recover the fairing halves from the water with their recovery vessel Bob.
In 2021, SpaceX started flying a new version of the Falcon 9 fairing. The new "upgraded" version has vents only at the top of each fairing half, by the gap between the halves, whereas the old version had vents placed spread equidistantly around the base of the fairing. Moving the vents decreases the chance of water getting into the fairing, making the chance of a successful scoop significantly higher.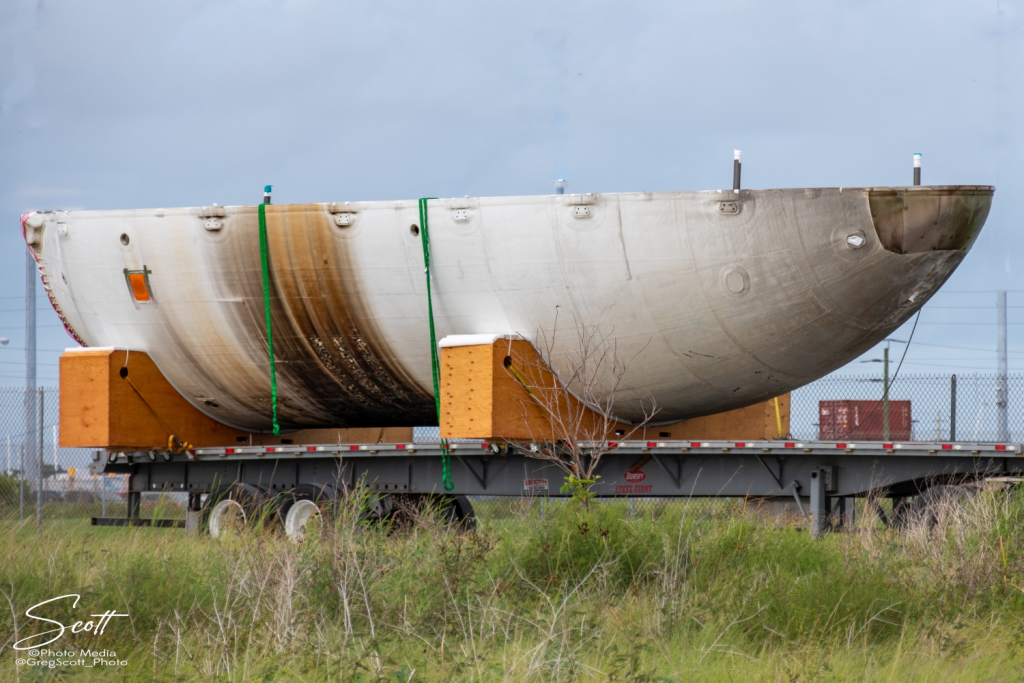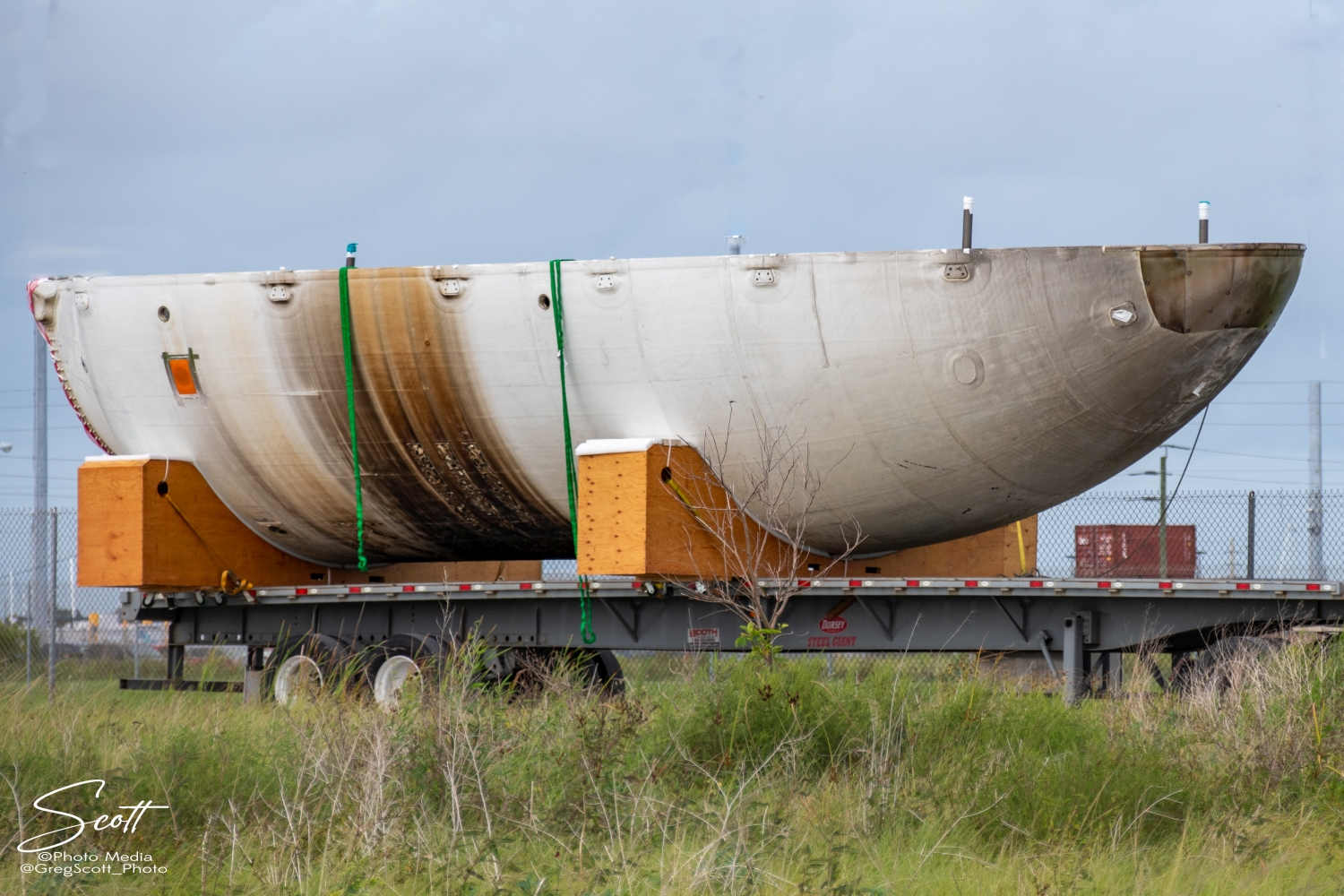 Launch Countdown
All times are approximate
| | |
| --- | --- |
| HR/MIN/SEC | EVENT |
| 00:38:00 | SpaceX Launch Director verifies go for propellant load |
| 00:35:00 | RP-1 (rocket grade kerosene) loading underway |
| 00:35:00 | 1st stage LOX (liquid oxygen) loading underway |
| 00:16:00 | 2nd stage LOX loading underway |
| 00:07:00 | Falcon 9 begins engine chill prior to launch |
| 00:01:00 | Command flight computer to begin final prelaunch checks |
| 00:01:00 | Propellant tank pressurization to flight pressure begins |
| 00:00:45 | SpaceX Launch Director verifies go for launch |
| 00:00:03 | Engine controller commands engine ignition sequence to start |
| 00:00:00 | Falcon 9 liftoff |
Rocket section adapted from Trevor Sesnic.