LIFT OFF TIME

(SUBJECT TO CHANGE)

October 13, 2020 – 13:35:00 UTC | 08:35:00 CDT

MISSION NAME AND WHAT IT IS

NS-13, a mission to test key NASA technology

LAUNCH PROVIDER

(WHAT ROCKET COMPANY IS LAUNCHING IT?)

Blue Origin 

CUSTOMERS

(WHO'S PAYING FOR THIS?)

NASA, Private Corporations, and Universities

ROCKET

New Shepard (NS 3.7)

LAUNCH LOCATION

Corn Ranch, Texas, USA

PAYLOAD MASS

Not Specified

WHERE IS THE SPACECRAFT GOING?

Suborbital, just above the Kármán line 

HOW'S THE WEATHER LOOKING?

N/A

WILL THEY BE ATTEMPTING TO RECOVER THE FIRST STAGE?

Yes

WHERE WILL THE FIRST STAGE LAND?

It will land at Blue Orgin's landing pad, ~3.3 km (2 miles) from the launch site

WILL THEY BE ATTEMPTING TO RECOVER THE FAIRINGS?

There are no fairings on this mission 

ARE THESE FAIRINGS NEW?

There are no fairings on this mission

THIS WILL BE THE:

7th consecutive flight for this booster (a record) 

WHERE TO WATCH 

Blue Origin Livestream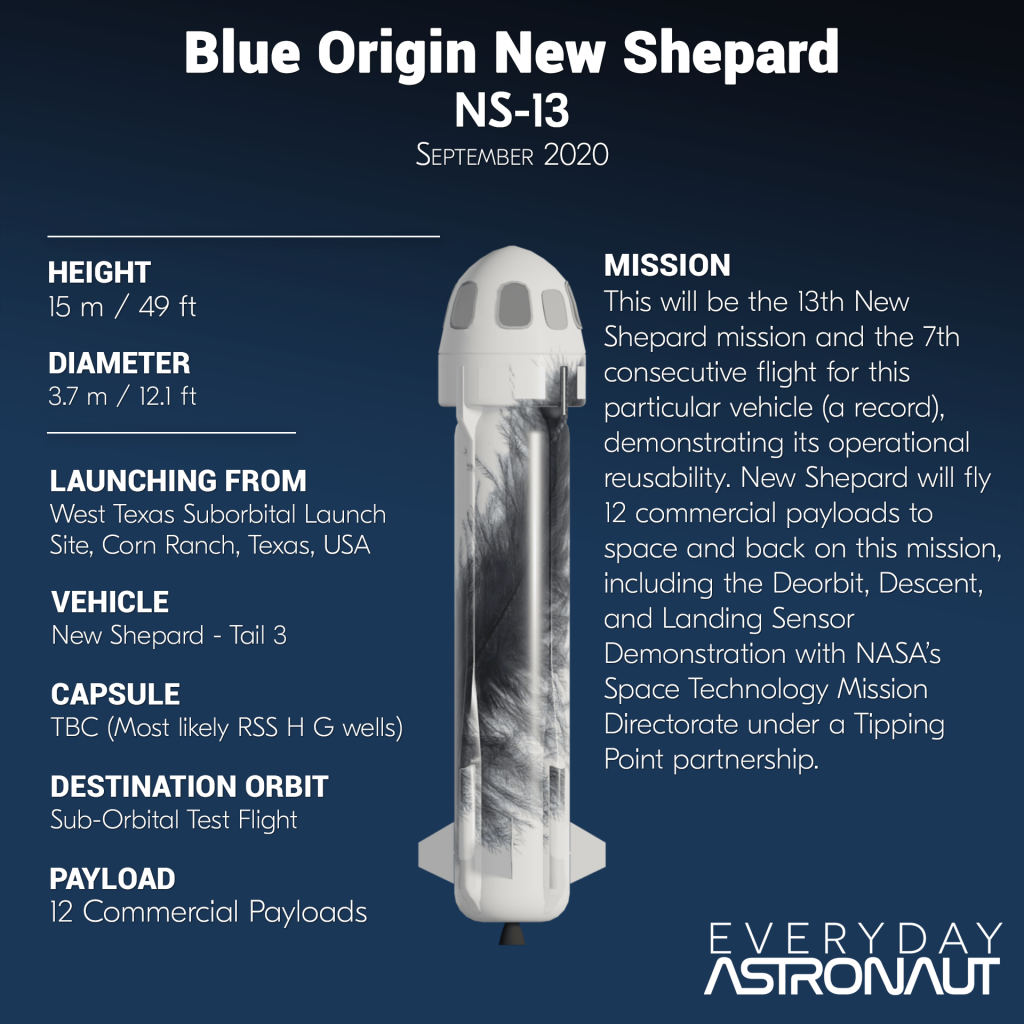 What's all this mean?
In true Blue Origin fashion, just a few days before launch, the public finally finds out about the next launch. However, this is no ordinary launch. NASA has partnered with Blue Origin and will put their new technology on the booster stage in order to test it in hopes that it will be suitable enough to be used a quarter of a million miles away on the Moon. This will be another short, suborbital flight out of Blue Origin's private facility on Corn Ranch located in West Texas, United States of America.
What will NS-13 do?
Another test flight of the New Shepard rocket, NS-13 will also host 12 payloads from various universities, private investors, and NASA. To start off, here is the typical New Shepard flight timeline and profile:
The capsule only barely makes up above the Karman line and lands several kilometers downrange. This makes the flight suborbital as it never makes one full revolution around the Earth. As for the New Shepard booster, it lands on a landing pad with the Blue Origin feather 3.34 km (2.07 mi) downrange to the north.
With a unique NASA payload onboard, New Shepard will use the brand new instruments designed by NASA to help the booster hover and land just as it would on the Moon. But what do these instruments look like?
What is NASA testing?
NASA has developed the Safe and Precise Landing – Integrated Capabilities Evolution of SPLICE system which will be positioned on the outside of the New Shepard Booster. Some of its key capabilities and features include the 4 main subsystems: the hazard detection radar, terrain relative navigation, navigation Doppler lidar, and descent and landing computer. The last three of these will be on the New Shepard booster and will function the same there as they will on the Moon.
Terrain Relative Navigation
Over the years of piloted and robic landings on other planetary bodies like, Mars and our own Moon, the allotted landing zones have begun to shrink in size as sensors have become more precise. With the ability to take up to ten pictures every second, terrain relative navigation will be able to get high resolution images of the surface below from several miles above and be able to adjust for any surprises, like rocks and boulders, the might've been hard to see from satellite imagery. Some of this technology will be used on the Mars 2020 mission which launched in late July.
Navigation Doppler Lidar
Possibly the most crucial part of the system is the Lidar. Lidar stands for Light Detection and Ranging and works similar to radar except it uses light waves near the visual end of the spectrum. While the spacecraft descends, the Doppler Lidar is switched on and will give the spacecraft precise readings as to speed, altitude and variation in the surface below. To do this, three independent lasers will fire down at the surface and reflect back. Using the time to return and wavelength, the spacecraft can determine its direction of travel and speed. All of this can be done up to 20 times a second!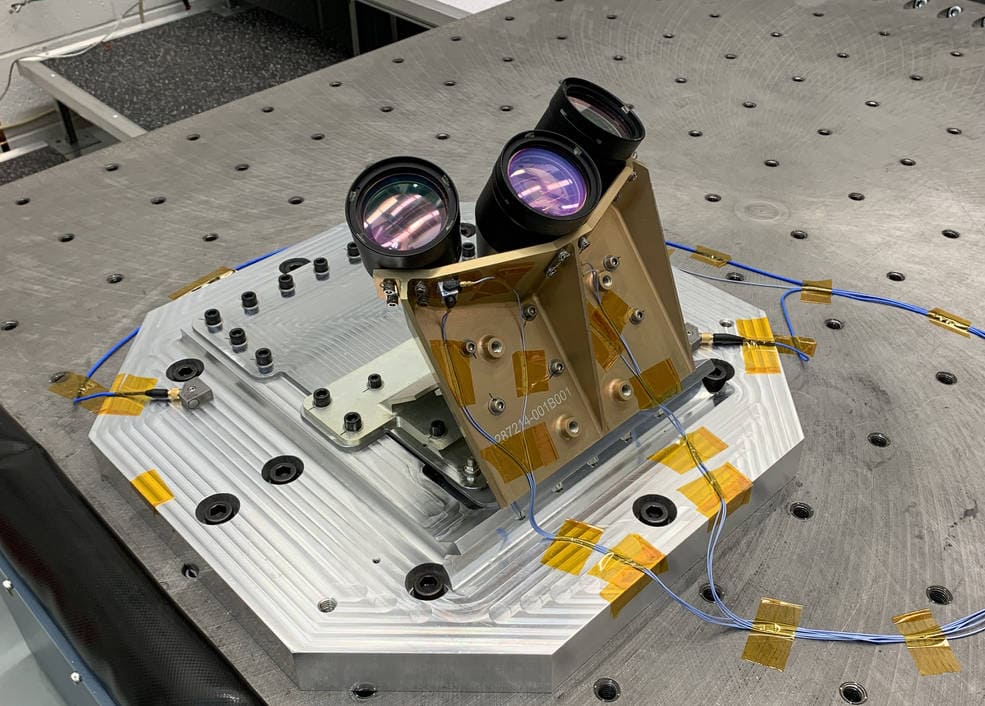 Descent and Landing Computer
As the brains of the operation, the Descent and Landing Computer needs to be integrated into any spacecraft and is therefore considerably small and lightweight albeit very powerful. It aims to take some of the load off of the primary flight computer and must handle all of the data received from the SPLICE components while sending that data to the spacecraft (or in this case, booster). For this test in particular, the computer is also a test run. Still in development, a more powerful computer will eventually be used as the final product on future missions to the Moon and other planetary bodies.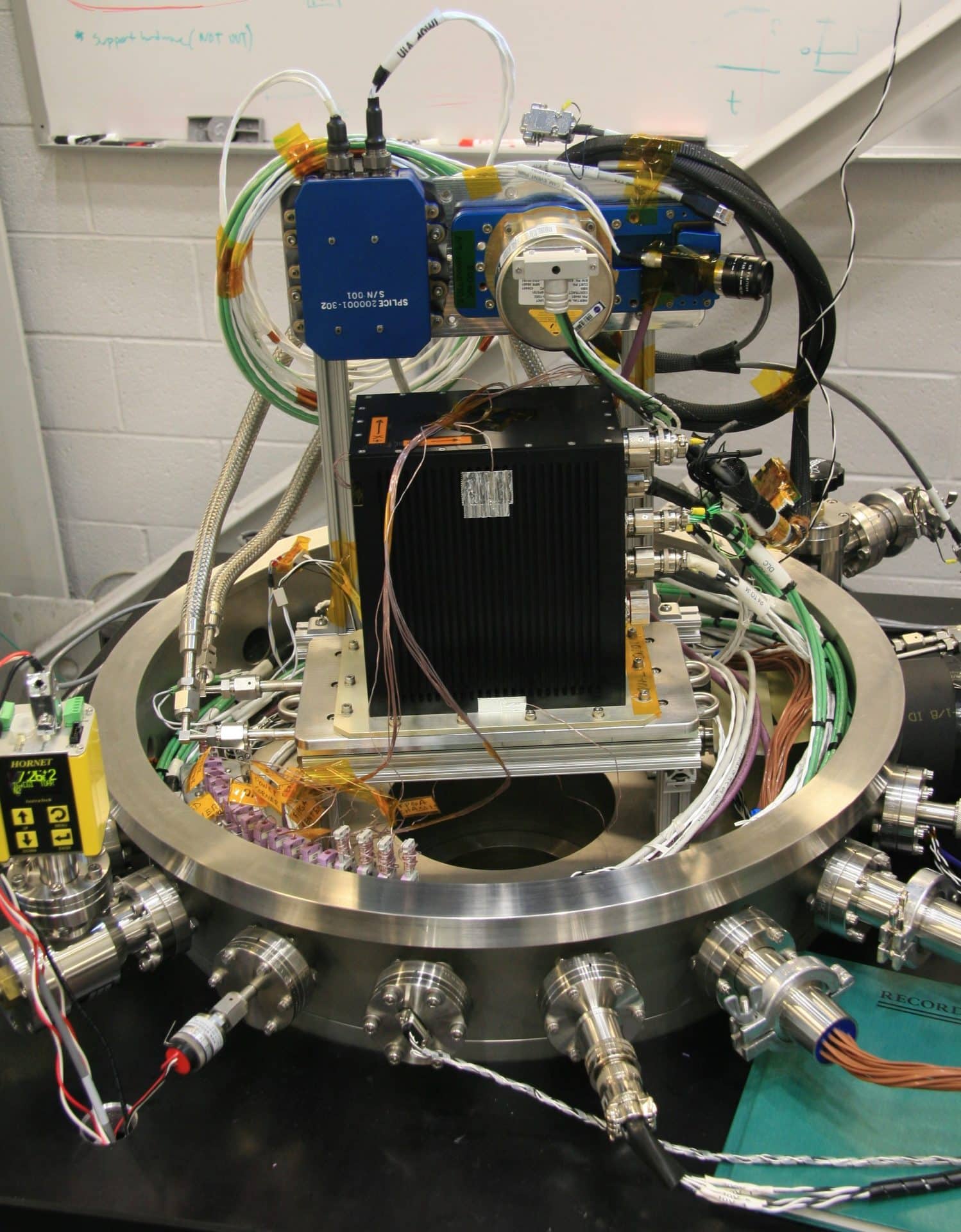 What about the other payloads?
After NASA's behemoth of a test mission, NS-13 will also be carrying 11 other payloads some of which are from universities like Johns Hopkins and the University of Florida. Also included are some private institutions such as Space Lab Technologies: µG-LilyPond and Southwest Research Institute. Blue Origin, like other private launch providers, aims to be able to offer customers spots on their missions to conduct their own experiments and gather their own data.
Space Lab Technologies: µG-LilyPond
Space Lab Technologies will be launching an experiment aimed at producing highly nutritious, aquatic plants in the hopes of supplementing a crews diet. These plants would be grown without soil and are therefore considered hydroponic. It is a difficult enough task to grow plants in soil in zero gravity, but to grown them without? A whole new task! Space Lab Technologies collaborated with the University of Colorado at Boulder on this endeavor.
Southwest Research Institute
Two payloads will be launching with Blue Origin from the Southwest Research Institute. BORE II has set the goal of anchoring and mining/sampling the regolith (dirt) of smaller asteroids.  LAD-2 will demonstrate and experiment how liquids and gases interface in a zero gravity environment.
What is there to say about New Shepard?
New Shepard is named after the pioneering astronaut Alan Shepard. Alan Shepard was the first American to go into space on a suborbital flight. The unique part of this launch vehicle is its reusability. They entire system can be reused, from the capsule to the booster which can propulsively land itself back on land. The only other launch provider with this capability is SpaceX.
Another major goal of Blue Origin and their new Shepard rocket is space tourism. After conducting many more flights, some of the more wealthy adventurers or private citizens can have the chance to go no a flight and experience a few minutes of zero gravity.